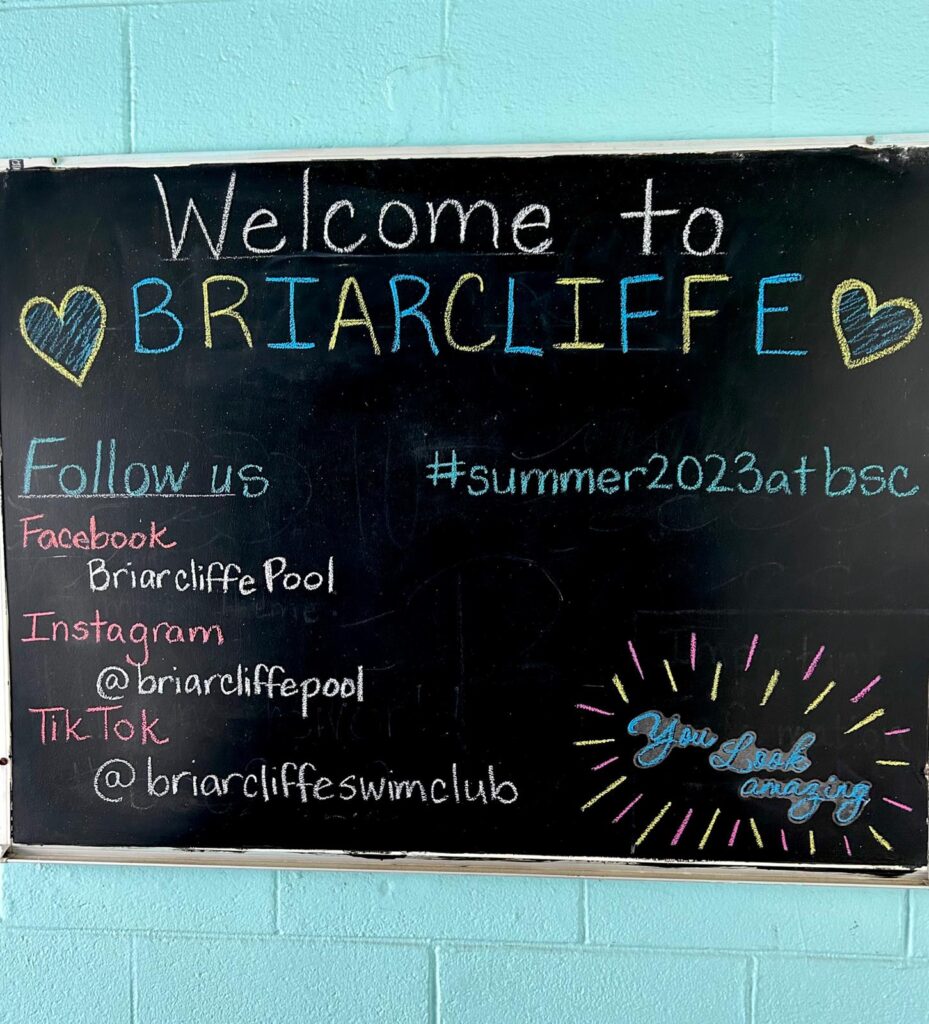 Countdown to Opening Day
---
Now Hiring
---
We are now hiring for the Summer 2023 season. Interested candidates should click the link and complete the form and someone will reach out shortly.
BOND TRANSFER PROGRAM
Are you currently a bond member of another swim club? Are you NOT happy with your current swim club? We can help! Briarcliffe Swim Club now accepts transfers from other clubs! Pay a one time $100.00 transfer fee and we will issue you a BSC Pool Bond. Bond Transfer is subject to Briarcliffe Swim Club by-laws. A copy of current bond is required to qualify for transfer.
---
CLUB HOURS
Mon – Thurs 11am to 9pm
Fri – Sat 11am to 10pm
Sun 12pm to 9pm
SENIOR HOURS: MEMBERS 55 & OVER MAY COME 1 HOUR BEFORE OPENING
*The club may be closed at any time in the interest of safety by the acting manager (electrical storm, pool maintenance etc).
GUEST PASSES
Everyday $10.00 *
After 6:00 PM $5.00*
CARD FOR 10 PASSES $80.00**
*Must be signed in with a member.
**Only good for the 2022 Season. Must be purchased by a member and signed in with a member.